Come and join a Christ-centered family of faith.
Come and find acceptance.
Come and see, come and feel, come and hear joyful music to lift your heart & stir your soul.
Come and know God's word for you in all the world.
Current Sunday Morning Schedule 2023
9AM - Sunday School for Children, Youth & Adults
10AM - Single Worship Service
11AM - Coffee Hour Fellowship
11AM - Adult Sunday School
Click below to go to our YouTube Channel
Be a Part of the Worship Team
Liturgist Members and regular attenders are invited to help lead worship by leading prayers and reading scriptures.
Holy Communion St. Andrews celebrates the Lord's Supper on the first Sunday of every month and on Ash Wednesday, the beginning of the Lenten season, and on Maundy Thursday, the Thursday before Easter.
Generally, during the 8:45 service, the communicants come forward to take communion; anyone unable to come forward may let an usher know and the elements may be brought to the pews. At the 11:00 service, communion is served in the pews.
Home Communion Following worship on the first Sunday of each month, several teams take communion to our shut-in members, an extension of the worship service and the sacrament. (On some holiday weekends, the schedule may vary slightly.)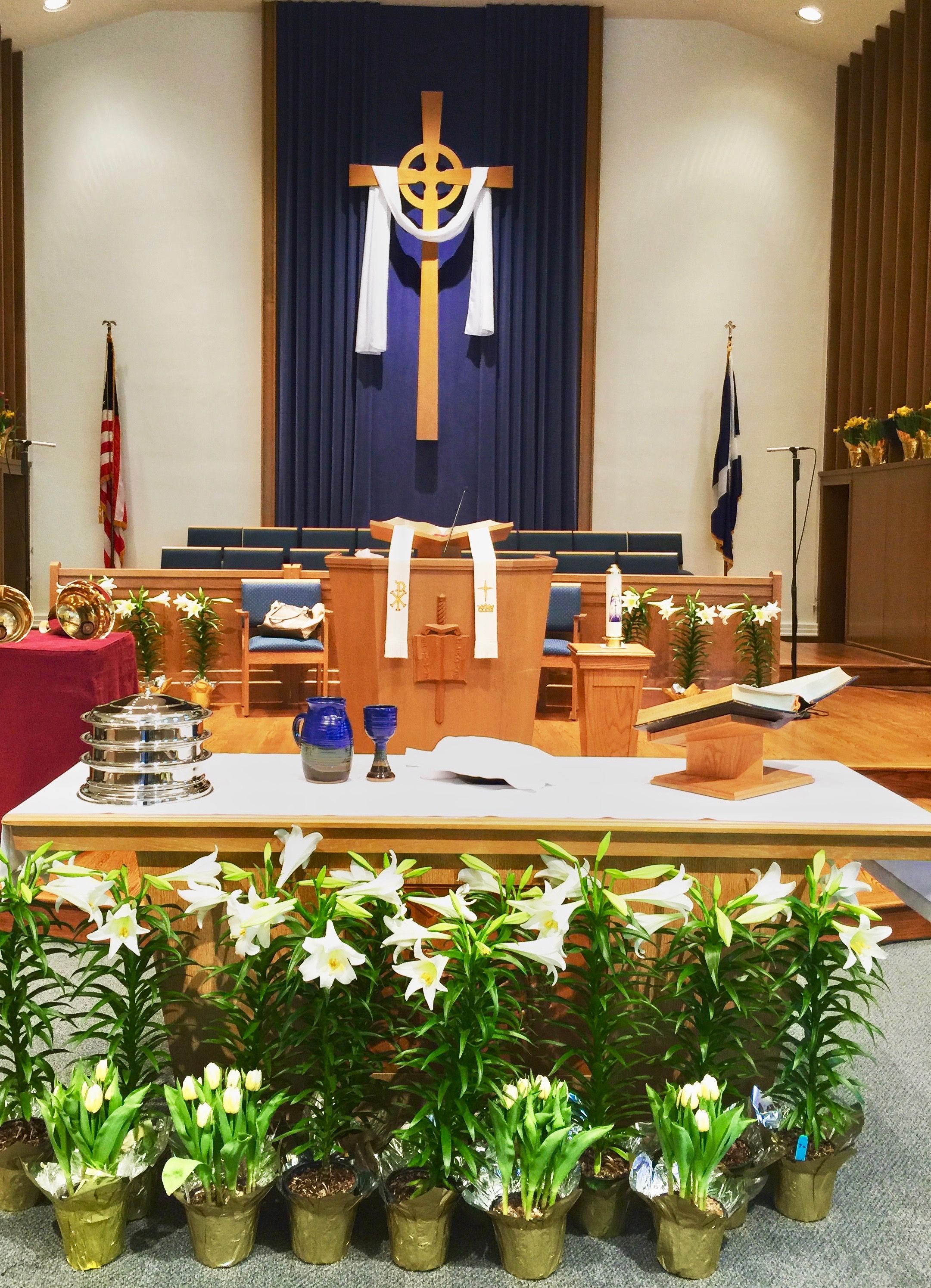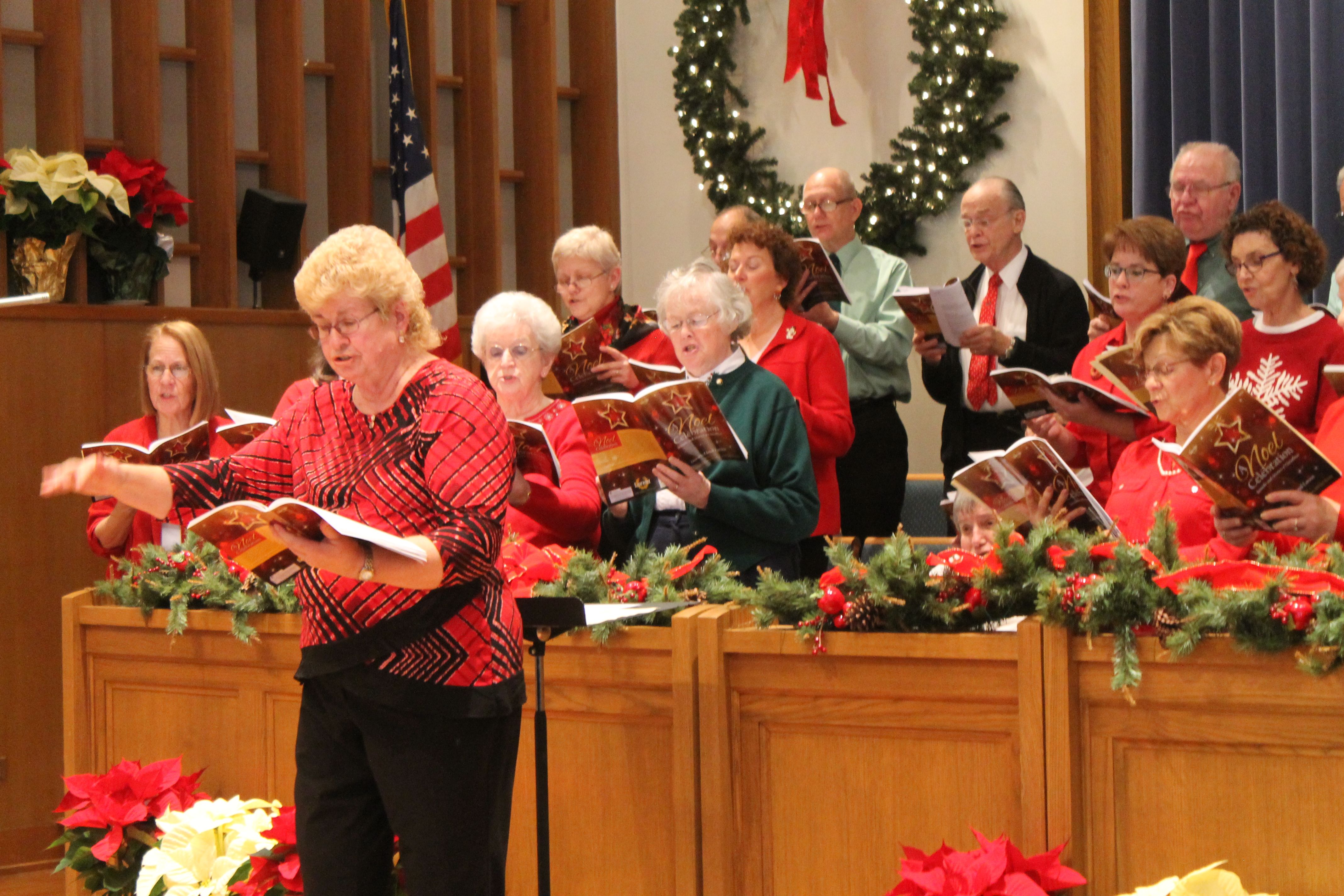 The Chancel Choir leads the music and sings the morning anthem for worship. Music includes a variety of styles in traditional to contemporary arrangements accompanied by organ, piano and other instruments. Rehearsals are Wednesdays at 7:30PM and Sunday mornings at 9:30 AM. The Chancel Choir is a ministry of singers . . . sharing their faith journey and praising God with music.
Praise Team -This ensemble leads the contemporary worship songs each Sunday at the 10AM service. Anyone who sings or plays an instrument is welcome to join! We rehearse from 6:30PM-7:15PM on Wednesday nights and 9AM on Sunday mornings. The Praise Team at St. Andrews exists to glorify and praise the Lord through contemporary christian music!
Bell Choirs - St. Andrews is blessed to have three active handbell ensembles.  The rehearsal times are conveniently scheduled around other events at St. Andrews.  Ringing experience is not required—if you have some musical knowledge and can hold a bell, we can show you what to do!
Young ringers are trained in the Westminster Bells ensemble, which meets before EPYC fellowship on Sunday afternoons from 3:30-4:00PM.  Ringers for this ensemble are in 3rd grade to 7th grade, and they learn basic music reading and bell ringing techniques.  These ringers can then participate in one of the youth/adult ensembles once they reach 8th grade (the Bells of St. Andrews or Carillons).
The Bells of St. Andrews ensemble meets on Wednesday evenings from 6pm-7pm, immediately before the Chancel Choir and Praise Team rehearsals.  The Carillons ensemble meets on Sunday evenings from 6:15-7:15PM, following EPYC's weekly fellowship and dinner.  Both ensembles perform repertoire of various experience levels, utilizing such techniques as thumb damping, martellato, and swinging.
All ensembles play for worship services throughout the year, usually three to four times a semester (including important holidays such as Christmas Eve and Easter).   Please consider joining one of our ensembles.  Though we strive for musical excellence, our rehearsal times are also filled with fellowship and laughter.  Please join us!