Christian Education
St. Andrews Presbyterian Church offers many opportunities for children, youth and adults to grow spiritually. No matter where you are on your faith journey – you are graciously invited to join in our classes and conversations.
We welcome children to Sunday school classes where we show God's love and joy in a caring environment of Bible stories and creative learning activities.
We inspire youth to reach and question as they grow in their personal faith.
We invite adults to participate in a variety of Sunday morning and weekly Bible studies, small book groups and spiritual discussions that support a life-long journey of faith.
The Vineyard Class: Chapel
Leader: Ken Gries
The Vineyard Adult Sunday school will meets on Sundays at 9:00AM in the Chapel.
Coffee and Conversation: Cassel Chapel
Leader: Rick Borger
Meets Sundays at 11AM following worship.
Each week we will study one of the Psalms, learning about the several types of psalms, their varied purposes and styles, and their place in Jewish and Christian worship traditions.
No particular preparation will be required.  All are welcome to join the group.
Small Groups
There are several small group book and topic opportunities at St. Andrews, which take place during the week both in homes and in the church. Small groups provide a friendly space for fellowship, prayer and spiritual growth. Please contact Rob Cochran, Youth Director, to match a small group with a meeting time that fits your schedule.
Wednesday Evening Bible Study                     
The WEBS Group meets on Wednesday evenings at 7:00PM in Cassel Chapel.  The group is geared toward adults and we study a variety of topics from Bible studies to current events.  We use different formats including: Books and DVDs.  Discussion is encouraged, but passive participation is respected.  We also offer Advent and Lenten Studies yearly.  Feel free to come to one or all studies as you are able.  Ken Gries leads this class.  For more information on the WEBS Group, contact the church office for Ken's contact information.  We hope to see you at WEBS!
Current Study:
The WEBS Group will be starting our Advent study on Wednesday November 30 at 7:00 pm in the Chapel. We will be studying the book "The Star, A Journey to Christmas." More than two thousand years ago a star burst through the darkness of our world and signaled the long awaited birth of a savior, Jesus. The light from His star is shining still today.  Please join us for this study as we look for the Hope, Love, Joy, and Peace of Jesus in today's world.
If you would like a book, the cost is $2.00. Please sign up in the Gathering Area or contact Ken Gries.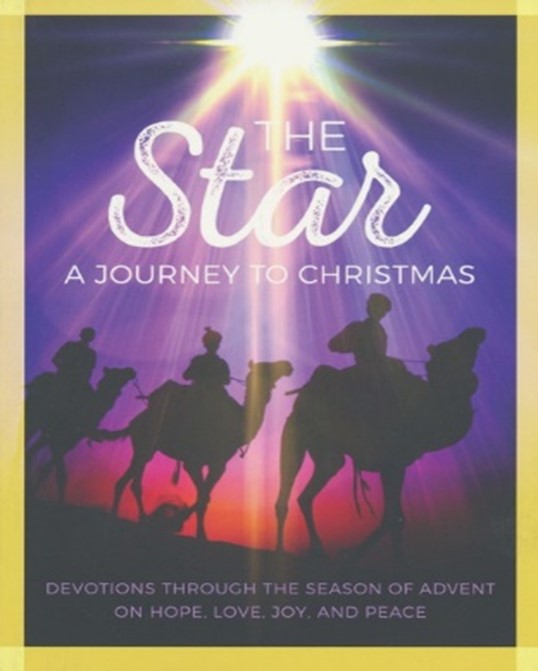 The Session, in an effort to continue the goal of St. Andrews Presbyterian Church to foster a friendly, stimulating and thoughtful place for children to know God and experience the love of Jesus Christ by our example and God's blessing, adopts the Safe Sanctuaries Policy and pauses to reflect upon what Jesus was saying about how we are to treat one another, especially children.
View our Safe Sanctuaries Policy.
Sunday School for All Ages @ 9AM
Will resume on September 18th.
For Children & Youth @ 9AM
Rm 1, Pre-K to 1st Grade
Rm 4, 2nd to 5th Grade
Rm 7, 6 to 7th Grade
Gath. Area, 8th to 12th